Gifts and Gales
Gifts and Gales
Our 3rd term started with a bang, in more ways than one! The first great thing that happened, is that JB's sister, Cindy Owen, from Dog Days Adventures in the UK , gave me a brand new Samsung J5 phone, which is now the school's official, much needed camera.Thank you very much Cindy for a great gift! The children happily returned to school on the 18th of July and on the first day back I asked the children if they had had a good holiday. The one little boy, Solethu, replied, "Ewe, but esikolweni iyam mnandi kakuhlu' (Yes, but my school is very nice!). Wonderful words to hear :-)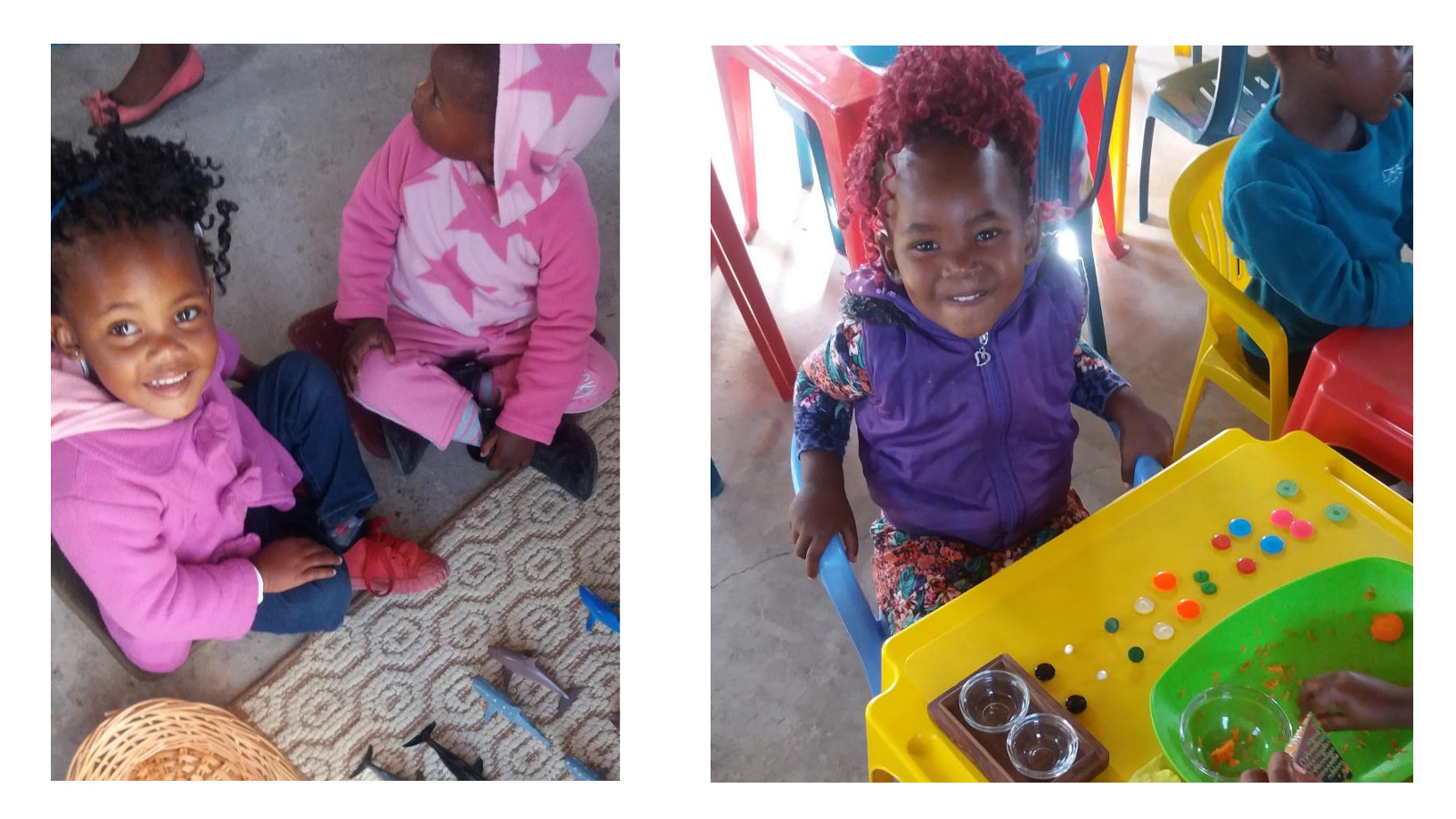 Biblionef SA very kindly donated 25 isiXhosa books to our school - the children are over the moon, as we only had 3 isiXhosa stories.  Thank you very much to Biblionef SA for enriching our environment in the mother tongue of the children - this will help develop a love of books in the children.  We appreciate your support greatly.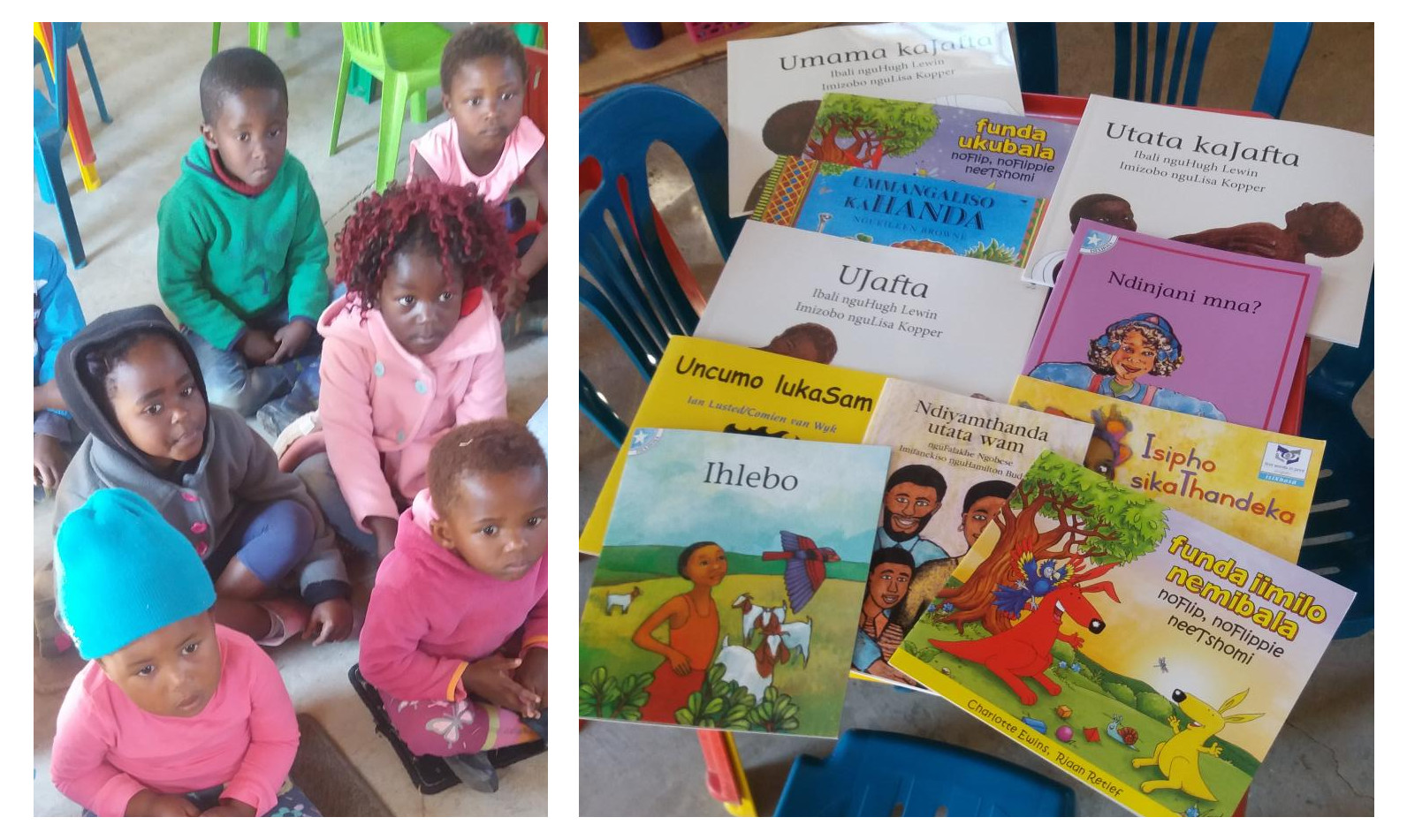 The last bang.....On Monday 25 July, very bad weather hit Hole in the Wall - the kind of weather that flattens power lines and trees.  Early hours of Tuesday morning, the wind and rain had built itself into a squall of note - winds of about 150km/hour - it was Hectic!!!  Our school sign has been totally buckled!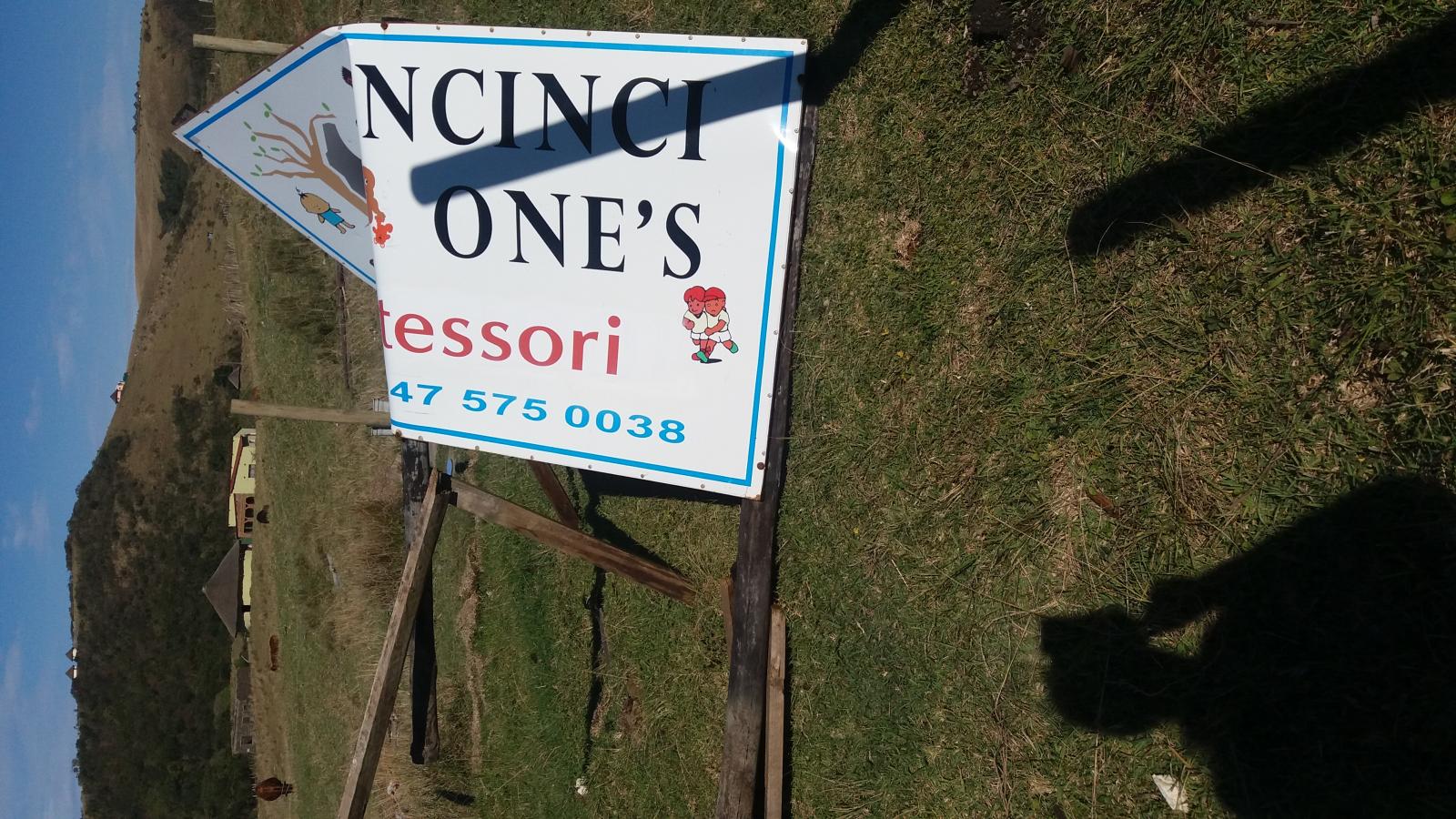 But MUCH worse..... Our assistant teacher, Corina and her 2- year old boy were hiding under her bed during the storm, when her roof was blown off her house!!! It has been badly destroyed by the storm.  She is currently staying with family members.  If anyone would like to assist with replacing Corina's roof, please  use the school's FNB or Paypal account, with Corina as your reference. If you are able to donate building supplies, please email us.  All help will be greatly appreciated.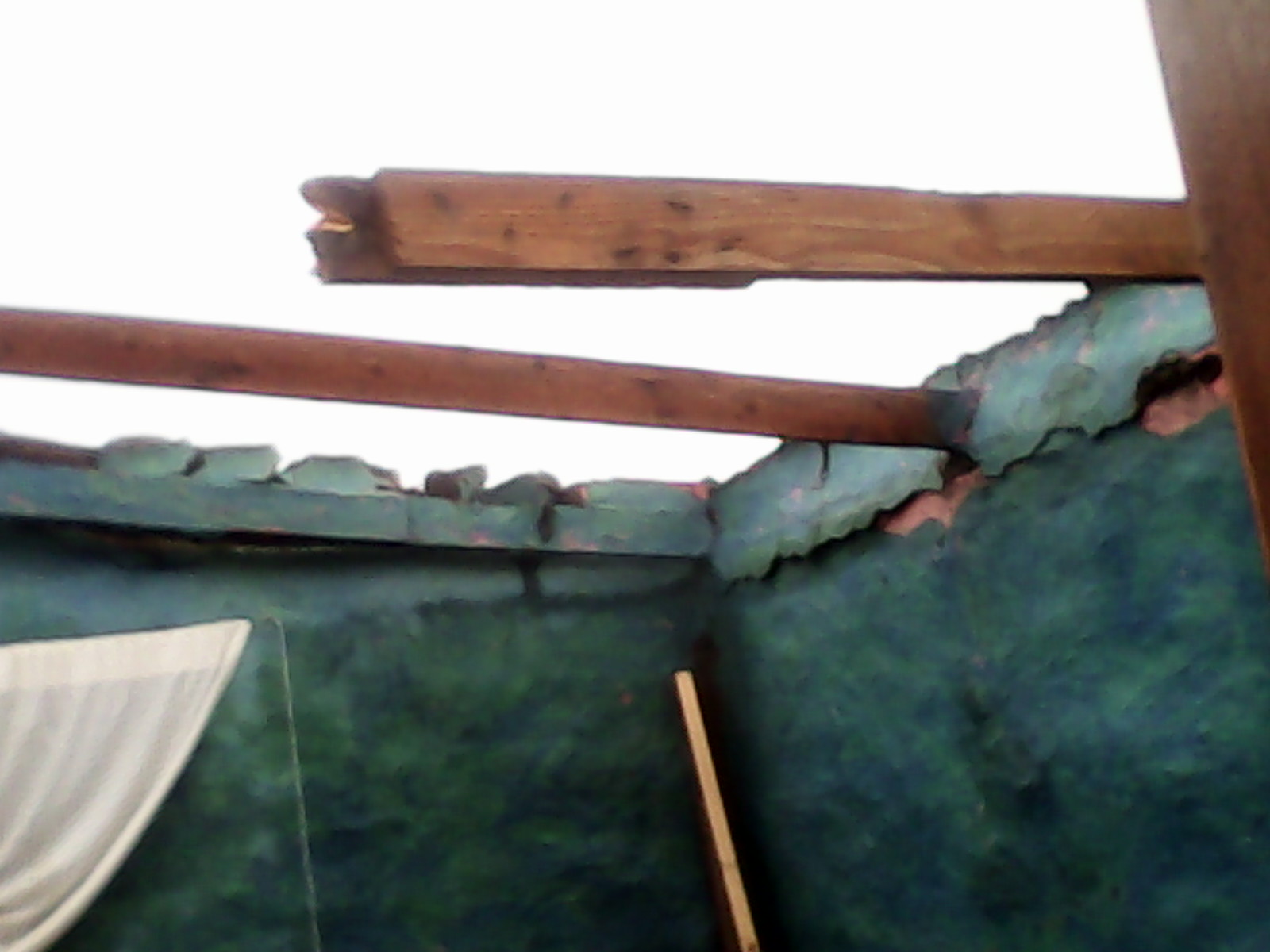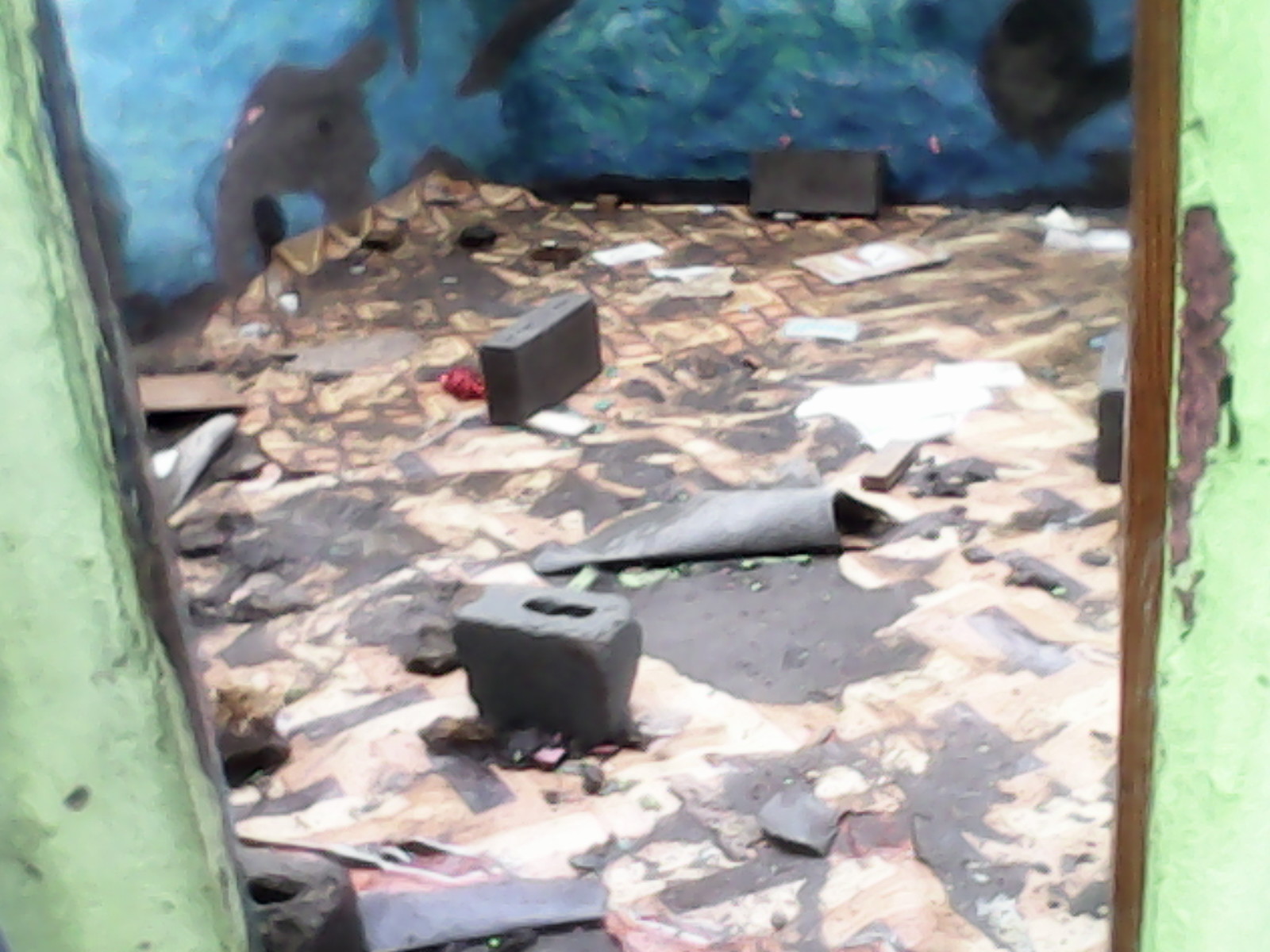 We look forward to hearing from you.
Montessori regards
Dawn and all at Ncinci One's Montessori