Foundations and Forums
Foundations and Forums
It has been busy days at Ncinci One's Montessori!  We hosted our first parents workshop on Saturday, 3 June 2017.  Dr Eybe Meents came and spoke to the mama's about "How to keep your children healthy".  He covered the topics of immunisation, de-worming, nutrition, recognizing serious illness and avoiding injuries and intoxication. The mama's enjoyed the talk and are very happy, as they learnt a lot that they did not know.  Big thanks to Dr Eybe for doing the whole talk in isiXhosa – this really helped the mama's understand.  I was so busy listening to the talk and testing m Xhosa, that I totally forgot to take any photos – apologies for this. 
Digging of foundations for our new hexagon classroom started on Tuesday, 6 June 2017.  It was busy days with building orders and deliveries. Everyone was very excited, as the cement was going into the foundations on Friday.  When the building team arrived at school at 7am on Friday, they found that the municipal water was not working L  The water stayed off for a 8 days…which caused a delay in our building.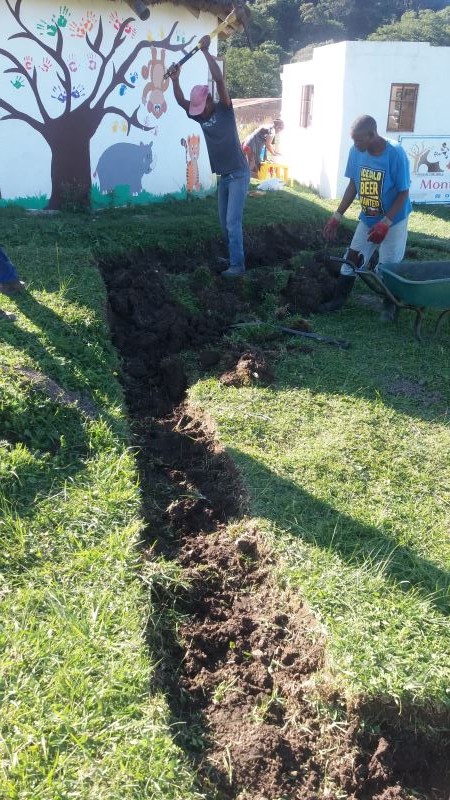 I attended the Wild Coast NGO Forum meeting in mid June at Coffee Shack Backpackers.  It was hosted by Sustainable Coffee Bay NPO and there were about 30 people in attendance from 12 different NPO's in the greater area.  It was great to catch up, network and meet new people who are all doing good work on the Wild Coast. The talks were very interesting and the food was lovely.  Well done guys for a great weekend!  We ended the day by listening to Joshua Morgan, founder of Xhosa Talk.com which is a super website for learning isiXhosa for free!  Check it out!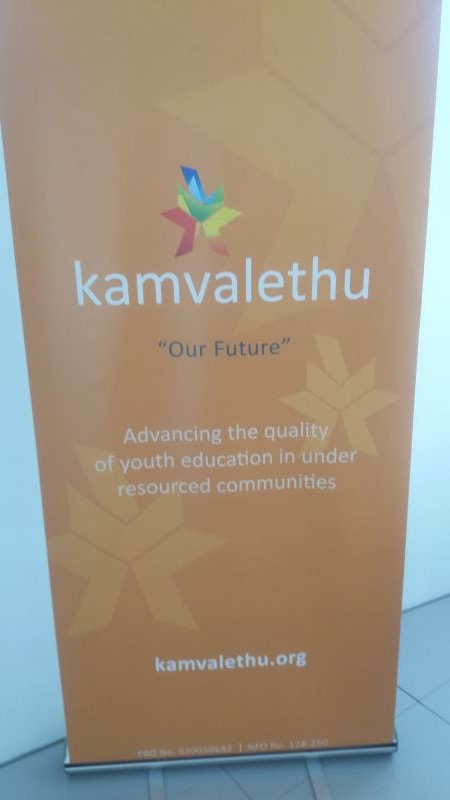 At the end of June, I attended the AGM of our main sponsor, Kamvalethu.  It was a very special AGM, as most of their project partners were in attendance, as well as their very clever staff who make the money to support the projects.  A very huge thank you to Kamvalethu for the funding to build another classroom, so that we can accommodate more young rural children at Ncinci One's Montessori. Thank you also for the continued monthly support - we really appreciate this relationship!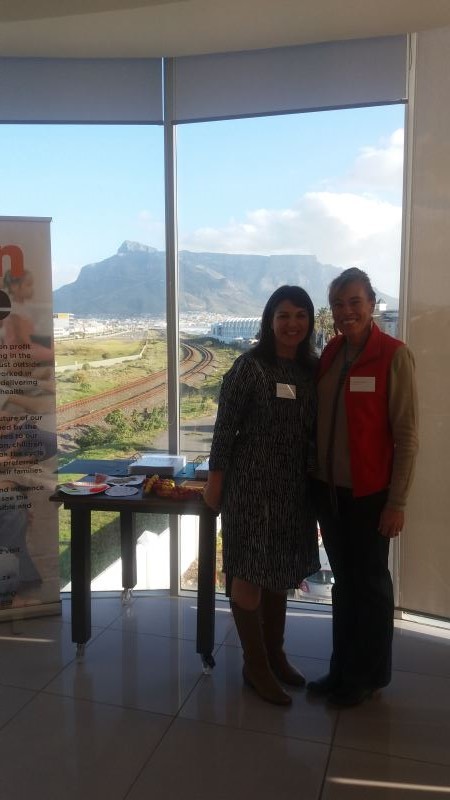 Ncinci One's Montessori would also like to say a special thank you to JB for all the background help  and support you have given our project since we started in 2016.  Delivering building supplies, collecting shopping, removing rubbish and many other things you do for us behind the scenes - we thank you for this and appreciate your help!
We will keep you updated with our building progress.
Dawn and the Ncinci One's