Ends the term on a high!
Ends the term on a high!
Ncinci One's Montessori is really a very special little school with the rural Xhosa children taking true ownership of their school. The 16th of June was a public holiday in South Africa and Friday the 17th was a school holiday in South Africa.  On June the 16th, 4 of the children went to the Assistant teacher's home and asked her if they could please come to school on Friday - Corina gladly obliged.  10 Children attended school on Friday the 17th and I think we were probably the only school in the country that was open.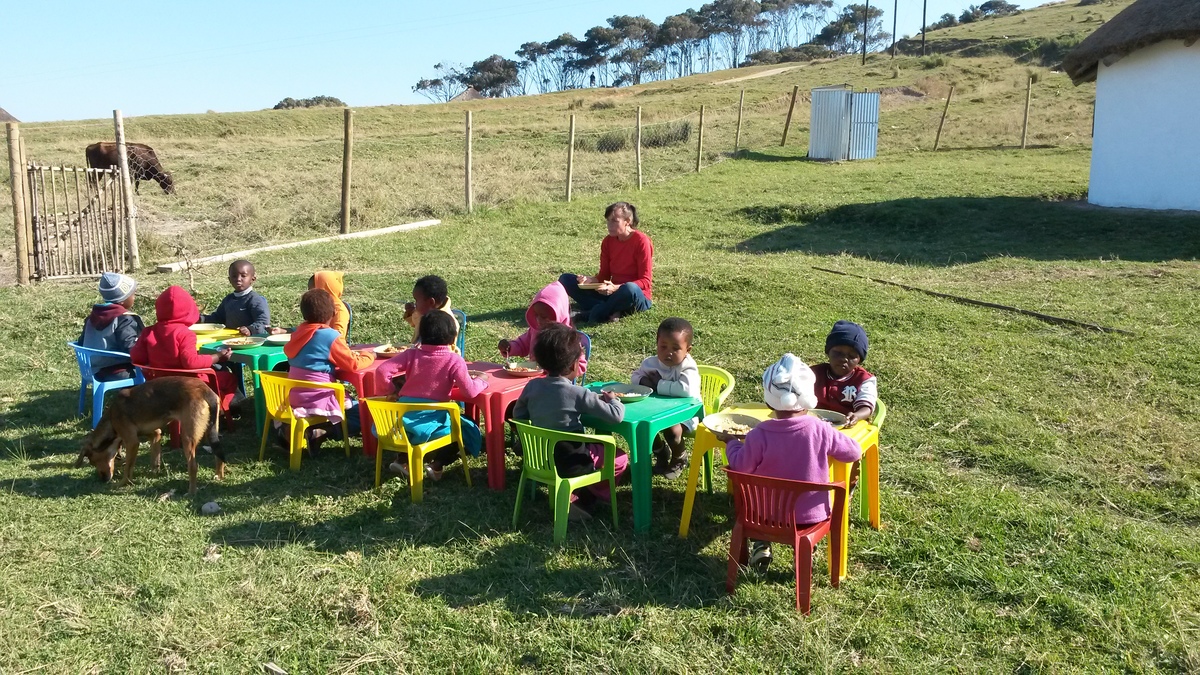 On the 22nd of June, Lauren, Rowan and Quinton from The Kamvalethu Foundation in Cape Town came to visit Ncinci One's Montessori.  They spent time in the environment and observed and interacted with the children at playtime. We then went home for good chats and a crayfish lunch :-)  We are very excited and thankful that The Kamvalethu Foundation has partnered with Ncinci One's Montessori!  They are assisting us with financial support for the staff. Thank you very much from all the staff at Ncinci One's Montessori - we really appreciate your interest, support and friendship. We look forward to walking the next part of this road with partners like The Kamvalethu Foundation and Stichting Obonto with Canisius College's Actie Adoptie. Exciting times ahead!

The children enjoyed the last day of school on the beach, but were not too happy to hear that school would be closed for 3 weeks.  The love of learning has really started at Ncinci One's Montessori and this makes us all very happy.
Happy holidays to everyone and thank you to those who have supported our project.
Dawn and all at Ncinci One's Montessori