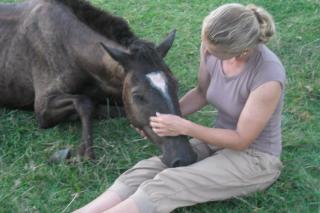 Marlene runs a Free weekly clinic, every Tuesday, for all the local horses in Hole in the Wall.
She currently has 248 patients. She offers basic treatments such as dipping, deworming, treatment of wounds, and replacement of old and harmful tack, such as bridles and saddles, with donated equipment.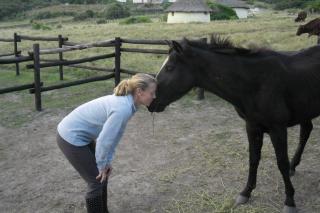 Due to the urgent need of some professional Veterinary care in this area, Marlene is going to shave her waist length hair in an attempt to raise R50 000 for the cause. She will shave her hair off at a public event in East London on 1 September 2012.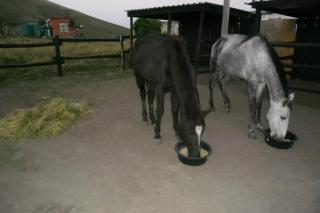 Please support her and spread the word, as funds are desperately needed to keep this project running.
Regular photos and updates are uploaded on the Facebook group "Hole in the Wall Horse Project".
Please support this worthwhile cause.
Email Marlene Els at marleneels

vodamail [dot] co [dot] za, or phone 078-2507980.