Take a walk on the Wild side . . .
Blogs » WildCoast.Com's blog
Steve Black's Epic Run for Lee Jay
22nd August – 12 September 2009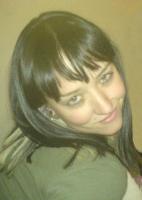 Lee Jay (11/09/86)
A beautiful 22 year old who was in a shocking car accident in May 2007, when a speeding taxi jumped a red light which destroyed her vehicle and left her with a broken neck, and is now a quadriplegic.
Whilst Medical Aid is assisting, there are soaring costs for her to obtain treatment and rehabilitation to enable her to regain the use of her limbs, and to keep on fighting her brave battle.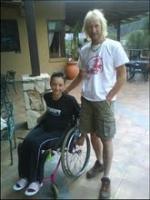 To help raise funds, Steve Black is running from Underberg to Knysna, a distance of over 1100km. His run will pass along the South Coast, the Wild Coast, and on to Knysna for this great cause: to help Lee Jay regain her life.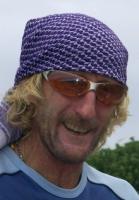 Steve was joint winner with Andre Erasmus of the 2009 Wild Coast Ultra Marathon in a record time of 38hrs:25:45 for the 270km run. Shattering the existing record by over 7 hours! You can read more about Steve's accomplishments here:
Steve's Epic Run for Lee Jay.pdf
And please download the pledge form:
. . . and lend your assistance in whatever way you can.
You can follow Steve and Lee Jay's blog at www.epicrun.blogspot.com.
Steve's Epic Run schedule is as follows:
AUGUST 2009
Fri 21st – Cocktail function for all at Underberg Country Club!18H00
Sat 22nd – Leave Underberg at 06H00
Mon 24th - Arrive Scottburgh – late afternoon
Wed 26th – Arrive Port Edward – late afternoon
Sat 29th – Arrive Port St Johns – late afternoon
Sun 30th – Leave Port St Johns 06H00
Fri 4th Sept - Arrive East London - late afternoon
Sun 6th - Leave East London 06H00
Wed 9th - Arrive Port Elizabeth - late afternoon
Thur 10th - Arrive Jeffreys - late afternoon
Fri 11th – Leave Jeffrey's - 06H00
Sun 13th – Arrive Knysna 12 noon
Hole in the Wall Nature Reserve links