Take a walk on the Wild side . . .
Blogs » WildCoast.Com's blog
Website update
To all our visitors:
During a routine upgrade, a beta module caused a whole load of links and photos to go missing. Restoring the backup, which is about 160Mb, proved to be impossible over a GPRS/Edge connection, and we will be restoring the links manually in due course.
I'm also experimenting with a new theme, and realize that the text is hard to read at the moment. Apologies for that. It will be sorted over the next day or so. In the meantime it may help if you hold the [Ctrl] key on your keyboard and press [+] to increase the font size. [Ctrl] [-] will reduce it again. (For OS X, use the [Cmd] key, AKA the Apple key).
Please let me have some feedback on any other problems experienced. And do come back soon!
webmaster

wildcoast [dot] com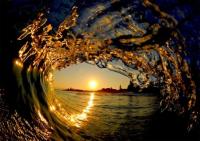 Hole in the Wall Nature Reserve links