Take a walk on the Wild side . . .
Blogs » WildCoast.Com's blog
CASABIO Protest
CASABio (Collaborative Archive of South African Biodiversity) is an NGO dedicated to the conservation of the earth's species.
Their bottom line is: get involved!!!
It's one way you CAN help protect our natural heritage.
CASABIO have submitted the following protest posters against the destruction of our Pondoland Center of Endemism: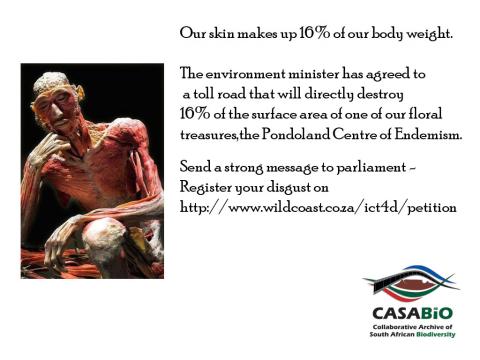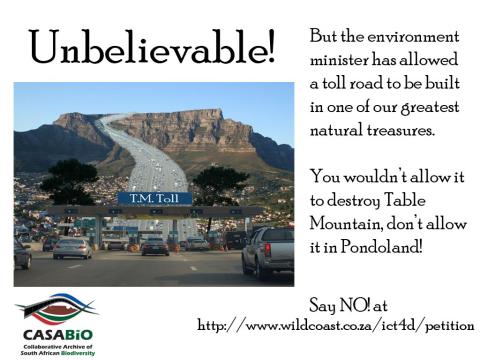 Sign the Petition at www.wildcoast.co.za/ict4d/petition before the close of business on Tuesday 18 May 2010!
Hole in the Wall Nature Reserve links