Mazeppa Bay Hotel

Nestled in a beautiful setting of palms and tropical plants, above the broad beach, Mazeppa Bay is characterized by its own Island. Depending on the tide, this is sometimes only accessible by a quaint suspension bridge, which joins the Island to the main beach.
Mazeppa derives its name from the ship, the Mazeppa. The ship was captained by a CJ Cato, on its way to Delagoa Bay from Port Natal in 1842. The Mazeppa was in search of a British man-of war to rescue the Garrison, which had been besieged by the Boers. The captain steered the ship into what is now known as Mazeppa Bay for shelter and ran aground. Legend has it that its ruins are buried under the sand dunes at Mazeppa Bay.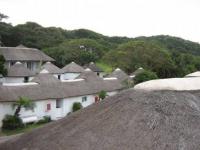 The hotel boasts a tennis court, full size snooker table, beach volley ball, table tennis, a trampoline for the children, DSTV in the communal TV lounge, and two bars in which to enjoy sundowners after a long day on the beach and rocks.
Mazeppa Bay has a 550 m landing strip for light air craft and a Helipad. The hotel also offers transfers to and from East London airport, which is a two and half hour drive away.
Mazeppa Bay Hotel
P.O. Box 11054
Southernwood
East London
5213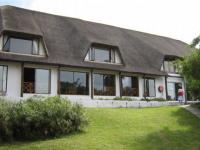 Telephone: (047) 4980033
and fax: (047) 4980034
www.mazeppabay.co.za for more info.
e-mail: mazeppabayhotel@sainet.co.za