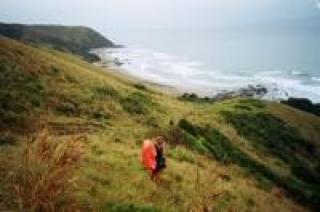 Venture where only a fortunate few have passed. The northern Pondoland section of the Wild Coast, stretching from Mtamvuna river in the north (Port Edward) to the mighty Umzimvubu in the south (Port St John's), is undoubtedly the least accessible, dramatically rugged and breathtakingly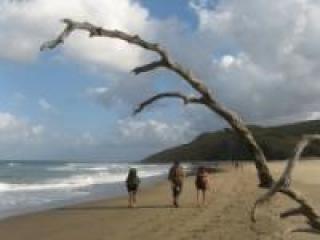 pristine section of the Wild Coast. Passing through traditional xhosa villages, rolling green hills, rocky headlands and sandy bays. Pass amazing waterfalls, freestanding rock stacks and pristine estuaries on your journey. The skeletal remains of numerous shipwrecks along the shore bear testimony to this high-energy coastline, whilst schools of dolphin and whales are a familiar sight.
Details of Pondo-Explore Hike:
Day 1: Drive to Port St Johns. Leave vehicles there in safe parking and get transferred to Msikaba at 2pm.