Take a walk on the Wild side . . .
Toll fees may be scrapped
TRANSPORT Minister S'bu Ndebele has declined to confirm or deny media reports that the government will scrap toll fees for the controversial N2 Wild Coast highway plan.
This follows a recent report by Fin24 which suggests construction of a new highway would go ahead on the scenic Wild Coast – but no longer as a toll road.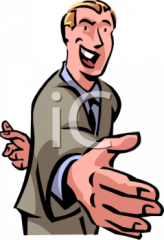 Fin24 said construction could begin later this year and Ndebele had indicated that funds could come from the National Treasury.But the office of Ndebele's spokesman, Logan Maistry, has declined to comment on the report, noting the minister's official position had been spelled out in an article in The Mercury last month.
In that article, Ndebele confirmed that there had been "continuous engagement" between his ministry, the government road agency Sanral, the KZN provincial government and other stakeholders.
The latest news report follows a statement last month in which the KZN government threatened to go to court to oppose any move to erect toll booths south of Durban to help finance the construction of a new greenfields route along the Wild Coast.
Nevertheless, there have been several other indications that Sanral and other parties have been working behind the scenes to clear the pathway for a new route on the Wild Coast.
Objections
Although the national Department of Environmental Affairs gave the green light last year, several groups have lodged legal objections with the current environment minister, Edna Molewa.
Sanral chief Nazir Alli said he had no reason to doubt the Fin24 report, but he was not aware that any final decision had been reached on the tolls. "It is true that there have been discussions and we will continue to look at various funding models. Funding is always the big issue, but if the National Treasury tells us to build the road, we will build it."
However, Cape Town attorney Cormac Cullinan said that even if toll fees were dropped, Sanral still faced significant legal and procedural hurdles.
Cullinan, who has lodged an objection on behalf of local communities in the Pondoland region of the Wild Coast, says documents obtained during a recent Promotion of Access to Information Act application suggested that the independence of the environmental impact assessment (EIA) had been significantly compromised.
Nevertheless, the Democratic Alliance has welcomed the reported decision by Ndebele to block plans to levy further tolls.
The party's KZN transport spokesman, Radley Keys, said he had introduced a motion in the provincial parliament eight years ago against further toll booths in KZN.
"The outcome, of what has been a protracted debate at both provincial and national level, shows that our steadfast commitment to this cause? produces results. We now welcome the united voice against tolling that has been adopted by all parties in the province."
source: Group writers SA
Author: Tony Carnie
Date: 25 January 2011