Take a walk on the Wild side . . .
Mzamba, Xolobeni, Port Edward and the South Coast
Xolobeni, Mzamba, and finally Port Edward, mark the Northenmost boundary of the Transkei Wild Coast, and fall into the famous Pondoland Center of Endemism.
New tourism ventures will be springing up in this area that is being threatened with strip mining for titanium.
For up to date information on the mining saga: www.wildcoast.com/xolobeni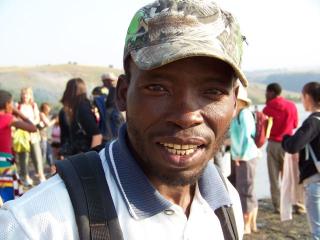 If you want to explore the threatened area from Mzamba to Xolobeni, passing the Cretaceous Deposits and Petrified Forest at Mzamba River, Benny the Tour Guide can be contacted on 079-1985 975 / or through Sonya on 074-336 7862 - for a guided day-trip.
We will be adding further links as they become available.
In the meantime, if you're coming to the Wild Coast and you're looking for a detour along the way, or perhaps you've visited us and are on your way North towards Durban and Mocambique; here is a helpful link to some tourism destinations on the KZN South Coast: www.gosouthcoast.co.za