Take a walk on the Wild side . . .
iCebo Early Childhood Development Centre - Mngcibe - Mdumbi River - Wild Coast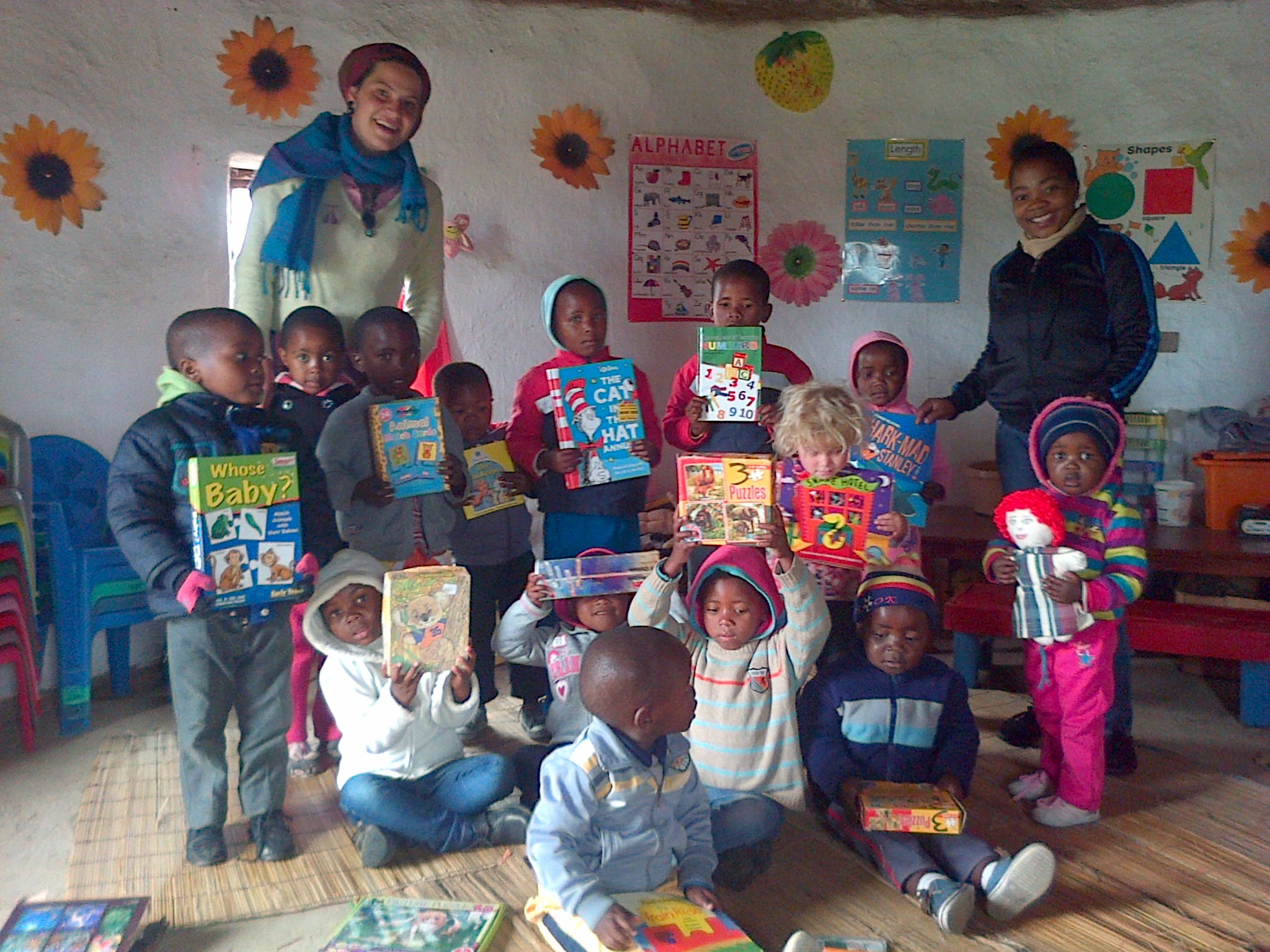 iCebo  is an organization that is working towards the upliftment of one of the poorest communities in South Africa.
Our organisation was established during April 2012 and registered as a Non-Profit Organisation on 4 December 2012. We aim to develop a model pre-school, community library, after-care centre and various other community based projects to assist in the general wellbeing and upliftment of the local community.
Our preschool opened its doors on 1 August 2013.

 

At present we are based in a small mud, "borrowed" from a comunity member.  This means we only have one small "classroom" for 30 odd preschoolers and we are expecting enrolements for 40-50 children for 2013.  At present we are renovating and repairing our very own school buildings and hope to be ready by the start of the first term 2014.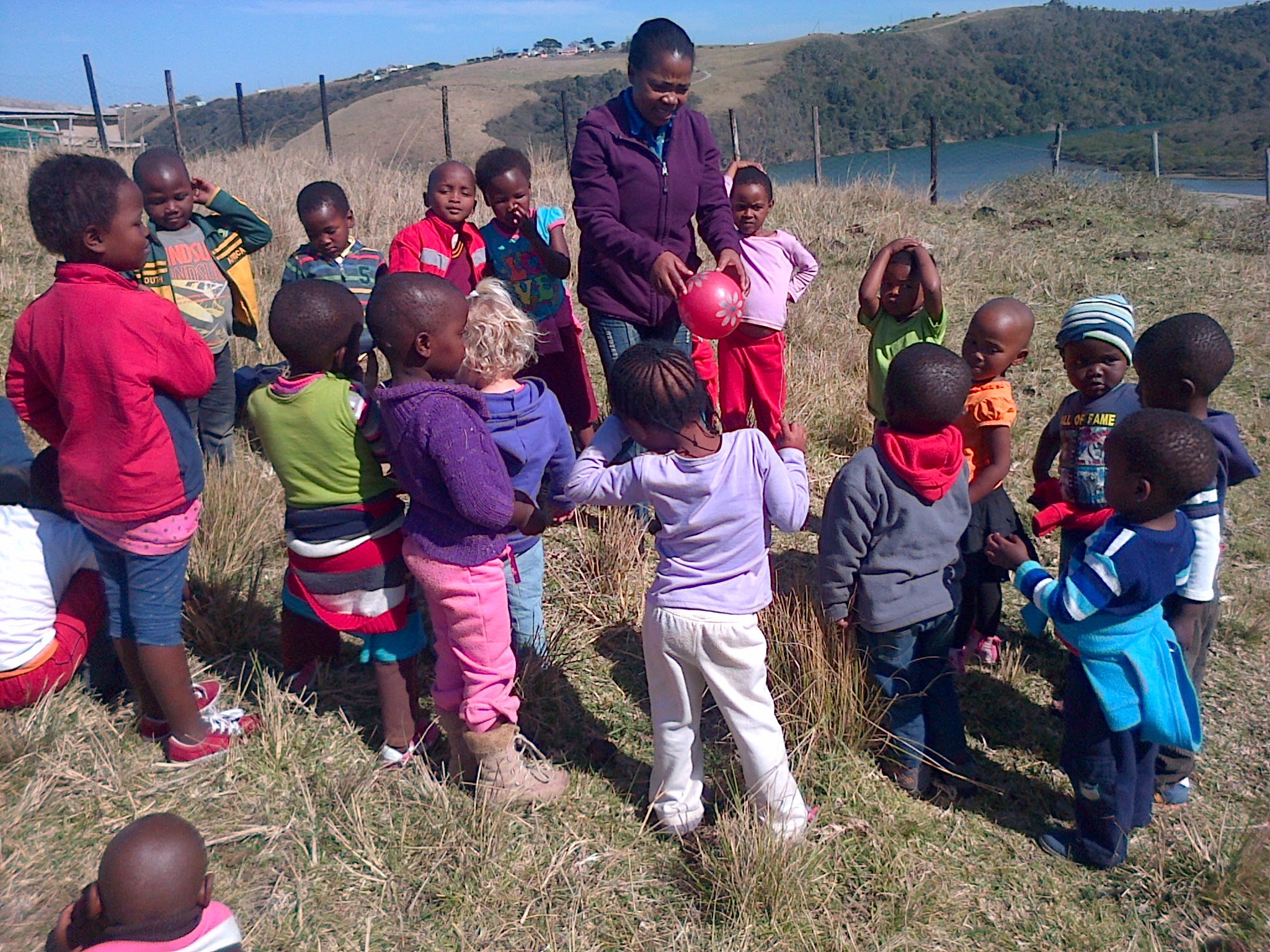 iCebo Early Childhood Development Centre is based in the isolated, rural and under developed coastal village of Mngcibe, Wild Coast (former Transkei), Eastern Cape which falls under the Nyandeni District. The impoverished local community has no access to basic services as the municipal infrastructure in the area is just about non-existent. There is no electricity, no proper sanitation facilities and municipal water supply (which was only implemented in 2012) is seldom in operation and rarely safe for human consumption. The nearest clinic is a 2-3 hour walk away and the closest hospital is 40km away and only accessible by 4x4.
THESE ARE OUR MAIN OBJECTIVES:
To complete the building of the pre-school (ages 3 - 6) and to have it equiped with essential indoor and outdoor equipment.

To provide training for our 2 teacher assistants and for them to complete the Early Childhood Development Practioner course.

To build a community library / media centre which can d

ouble as a youth centre for kids to attend after school educational ass

i

stance and activities as well as a adult education centre in the future.

Health, Hygiene and HIV awareness

Environmental education

Agricultural projects and assistance for farmers

Skills development workshops and training

Tool Bank - there is a desperate need for tool

s and garden / farming equipment.

Our idea is to assist t

he locals to collect and build up so

me kind of a "tool bank" where all tools in the bank are allowed to be used as long as a returnable deposit is put down it.

Clothes bank - community members will be able to purchase the 2nd hand clothes for a minimal amount (max R10 per item).  The funds will go towards the needs of the preschool.
HOW CAN YOU HELP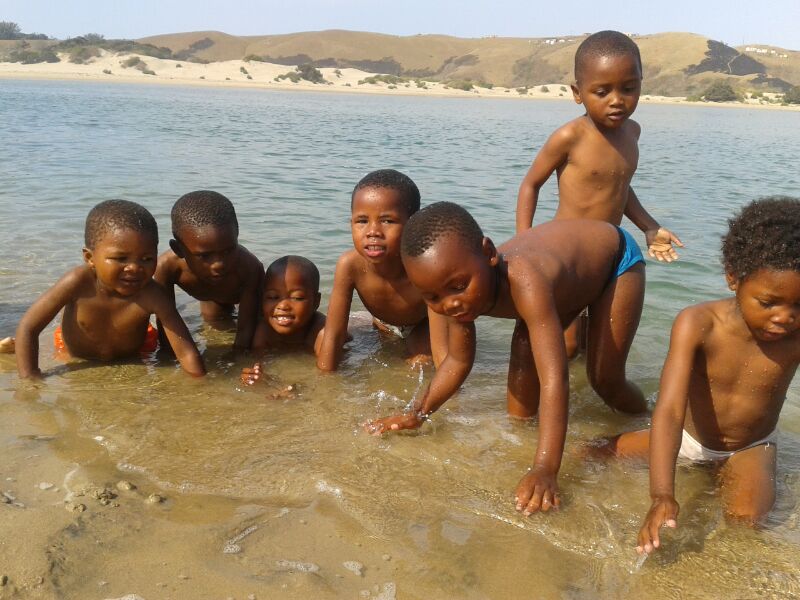 The fact that our villages are so rural, have no electricity, no reliable supply of safe consumable water, no municipal infrastructure and the roads are in a terrible state, makes running this project a very challenging task, not to mention costly.
We aim to attract supporters who care about the education of young children, take an interest in community development and who are passionate about raising environmental awareness.
We appeal for your support and to consider getting involved in one of the following ways:
Donation
The iCebo Early Childhood Development Centre welcomes donations by direct transfer (EFT) or cash payment.  You may select which project your donation will benefit.  If you would like to donate on a monthly basis, kindly request a debit order from your bank.   This will instruct your bank to debit your selected amount on a monthly basis for iCebo Early Childhood Development Centre.
Sponsor a child
By sponsoring a child you will also be helping their family and their community. You will receive newsletters, artwork, and a thank you from the children you are supporting.  Keep a look out for updates on our website and social media sites.
Sponsor a school
As a sponsor you will receive regular news about your sponsored school so that you can see the changes that you are helping to bring.
Volunteer
We need your help to change the lives of children.  You can donate time or skills, or you might even have knowledge of fundraising and be able to assist us in that way.  Our organization is run by a very small group of people and often in need of assistance with various projects.
Corporate Support
Are you a corporation interested in providing funding for an Early Childhood Development Centre?  We are happy for any contribution you would like to make. You can give a general donation of any amount or you can support our building project by either donating funds for building material or material needed for building of the classrooms.
ANY AND ALL DONATIONS, ADVICE AND VOLUNTEERING WELCOME!
  BOOKS, TOYS, OLD COMPUTERS, WENDY HOUSE, TREES,  OUTDOOR PLAY EQUIPMENT IE JUNGLE GYM, SWINGS, SLIDES ETC.

Contact Us
iCEBO EARLY CHILDHOOD DEVELOPMENT CENTRE
Chairperson : Lu Hemsley
Lower Ndungunyeni, Mngcibe, Mdumbi River North
Cell: +27 (0)82 795 3944
Email: donation

icebo [dot] org [dot] za or lu

icebo [dot] org [dot] za
Website: www.icebo.org.za
P.O. Box 564, Ngqeleni, 5140, South Africa
The iCebo Early Childhood Development Centre is an approved non-profit organization  and is registered in terms of Article 30, section 18A of the ITA No. 58 of 1962.
Department of Social Development reference no: 114-637 NPO