Sugarloaf Backpackers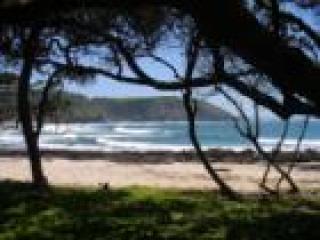 Your perfect destination in the African Nation
Coffee Bay - Wild Coast - South Africa
Cell: (+27) 79 183 5274
Tel: (+27) 47 575 2175
Fax: (+27) 86 607
Web: www.sugarloafbackpackers.com

(Lat:-31.9842 Lon: 29.1487)


Picture waking up to a red sunrise, beside the Nenga river mouth on Coffee Bay main beach, watching surfers tearing the right hand point break to pieces. "Welcome to paradise" A friendly, clean and newly renovated establishment combined with the incredible Transkei Coast makes Sugarloaf the perfect travel destination. Experience the wild amazing beaches, people, local tourist sites and communities.

Let the mouth-watering aroma of Zuzo's freshly baked sugar-loaf bread and ground coffee lure you back to Sugarloaf. Relax and enjoy your days on the beaches, around a fire pit sharing stories, quenching your thirst in the Tokoloshe bar and lazing in the comfortable lounges and luscious gardens, while our popular ladies in the kitchen prepare your scrumptious traditional breakfast and dinners - both of which are included in your bed price.

Surfing, swimming, diving, fishing, hiking and drumming are regular activities at Sugarloaf, so join the fun and beat to the rhythm of the Wild Coast in ultimate relaxation.