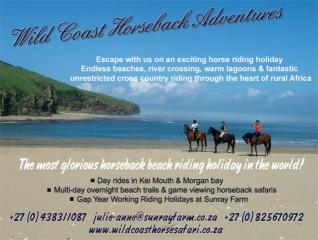 www.wildcoasthorsesafari.co.za
WILD COAST HORSEBACK ADVENTURES Eat, sleep and breath horses for a week or two or a month or two. Join us on Sunray Farm, experience life riding and caring for top class trail and safari horses. We are South Africa's leading working riding holiday program.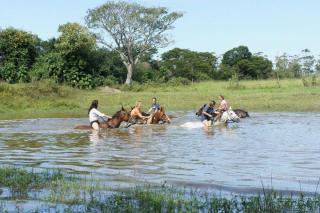 WILD COAST HORSE TRAILS Escape with us on horseback and discover the Wild Coast. The ultimate beach riding holiday, internationally recognized as the most glorious horseback beach riding holiday in the world!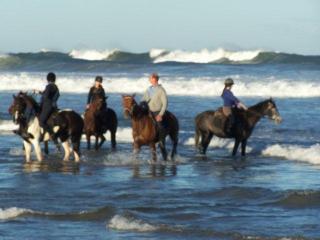 1 night 2 days riding to extended multi day trails, gallop endless beaches, explore rolling country side and discover the essence of rural Africa.