Outspan Inn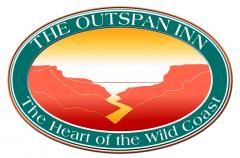 Outspan Inn
Main Road, Port St Johns
Wild Coast ("Paradise in Pondoland")
Eastern Cape
5120
South Africa
Tel / Fax:: +27 (0) 47 564 1057
Website: www.outspaninn.co.za
Outspan Inn is situated in Port St Johns on the beautiful wild Coast at the mouth of the Umzimvubu River. A short walk across the lawns takes you straight down to First (our!) Beach. Its not a swimming beach. but is great for sundowners, walks, building sandcastles and fishing. All our rooms are seafacing, but because we are environmentally aware, and bird friendly, the swathe of coastal bush between us and the beach is left intact for the birds (120 of the 250 species found in Port St Johns have been seen at Outspan Inn).
The B&B rooms are all en-suite, selected rooms have DSTV. The swimming pool is fenced and the gardens are child friendly. Pets are welcome if they are well behaved.
Our self catering units are fully equipped.
Lunch and dinner can be had at the restaurant on the premises.
Things to do in Port St Johns while staying at Outspan Inn:
See the incredible Sardine Run (the annual oceanic migration)
Mountain Bike
Canoe (from our doorstep, there is 20km of flat water)
Fish
Chill on the Beach
Hike
Birdwatch
Flora and tree watch in our magnificent forests.
Xhosa and Pondo Culture